Softlink IC Blog
Subscribe to our regular updates
Is Your Vendor Just a Vendor or Your Partner?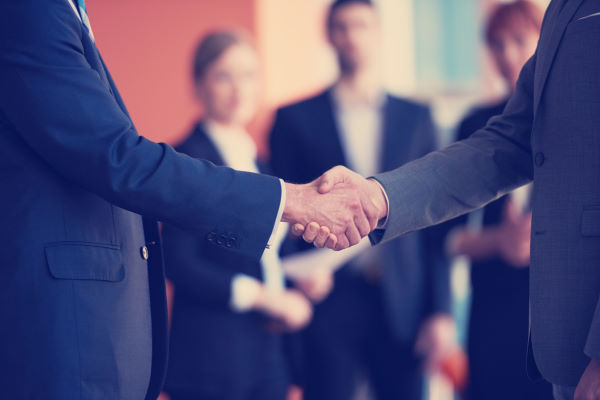 More than 35 years of interacting with all types of libraries throughout the globe has taught Softlink IC a thing or two about building long-lasting partnerships with our clients. We have learned well because we never wanted to be just a "vendor". Softlink IC is a valued partner to our customers over the long term.
Four Reasons Why We Are Your Partner
While there are, of course, many ways we demonstrate our philosophy of partnership, here are four reasons Softlink IC believes are vital to our customer relationships.
1. Ensure Our Products Meet Your Needs and Expectations
Softlink IC not only provides live demonstrations of products but also provides access to a trial system to reassure you right from the beginning of our relationship with you, that Liberty or illumin will indeed meet requirements.
We believe mutual understanding and expectation between you and Softlink IC creates a strong foundation for a successful partnership. Trust is the foundation of all successful ones.
2. Committed to Open and Honest Communication
An open and honest line of communication with someone that understands you and your organization's needs is paramount. We share a common interest with our customers, a belief in libraries and welcome the sharing of ideas to get the best for their library's staff and users.
Softlink IC encourages open communication, not just between our customers and us.  We encourage it between our customers, and we do this by providing a customer community portal. This has proven to be beneficial for both our customers and us!
It is a vital way to learn how others within our library community discover different ways of achieving outcomes.
The portal contributes to identifying functionality we can implement that ensures Liberty and illumin continue to meet your expectations.
3. We're Here to Help
We are committed to being there when you need help or advice. The last thing you want to worry about is not being able to reach someone for assistance whenever you need it.
Softlink IC ensures this by providing direct access to our outstanding support team in several ways. You can contact us via:
Email
Live chat
Telephone
You can also contact our Support team if you have an idea for new functionality you would like considered. Our team enjoys talking to our customers, no matter what the reason!
4. Trusting Us With Your Data
The safety of the individual's and the organization's data is of paramount importance. You need to be able to trust that your vendor will make the appropriate decisions that will safeguard your data and the integrity of your system.
A strong focus on ways to increase data security is of paramount importance for Softlink IC. A recent example was the emphasis we place on advising all our clients to run their systems in HTTPS. It would ensure the encryption of their data while in transit. If you need information on data security, always ask us.
The outcomes ultimately affect both the end-user and the organization. Wouldn't you prefer to have a partner instead of just a vendor? Softlink IC, like all great partners, will watch your back.