Softlink IC Blog
Subscribe to our regular updates
Late August at the 2019 NZLLA Conference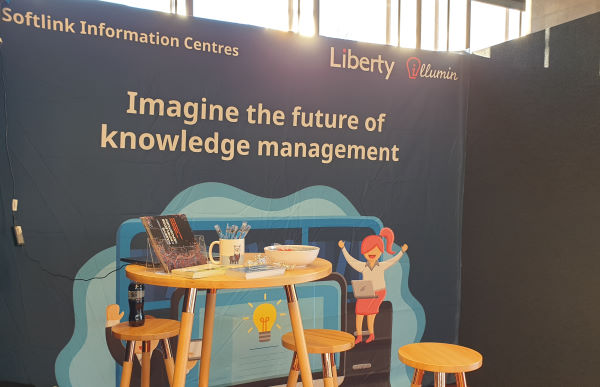 Sarah Thompson, Softlink IC's Technical Services Manager, headed over to New Zealand again, this time for the NZLLA Conference in Christchurch.
Everyone, including Sarah, raved about the beautiful weather and how much they were enjoying the conference.
The conference attracted a significant number of delegates, most of whom made a point of visiting the vendor stands during session breaks.
Many of our Liberty customers, some of whom had been at our Liberty User Group Conference in Wellington a few months ago, popped by the Softlink stand to say hello to Sarah.
One of our customers who visited our stand had not yet installed our mobile app, Liberty Link. Sarah showed her the simple process of loading the app on her phone.
Being able to access her library's Home page and all functionality now available via her mobile phone made our customer's day. Brilliant!
Sarah was delighted at the interest shown in both Liberty and illumin. She particularly loved the attention given to our Alex the Alpaca rap.
People kept popping over to see and hear it. For those who missed it at the conference, click here.
Not surprisingly, there was a lot of buzz about AI and what effect it will have on the library sector. Some of the delegates commented that library management and research management systems would incorporate some form of AI in the not too distant future.
Sarah enjoyed meeting customers and non-customers alike and looks forward to catching up with everyone again next year.