Softlink IC Blog
Subscribe to our quarterly update
Liberty's Launch at Papua New Guinea University's Michael Somare Library Makes the National News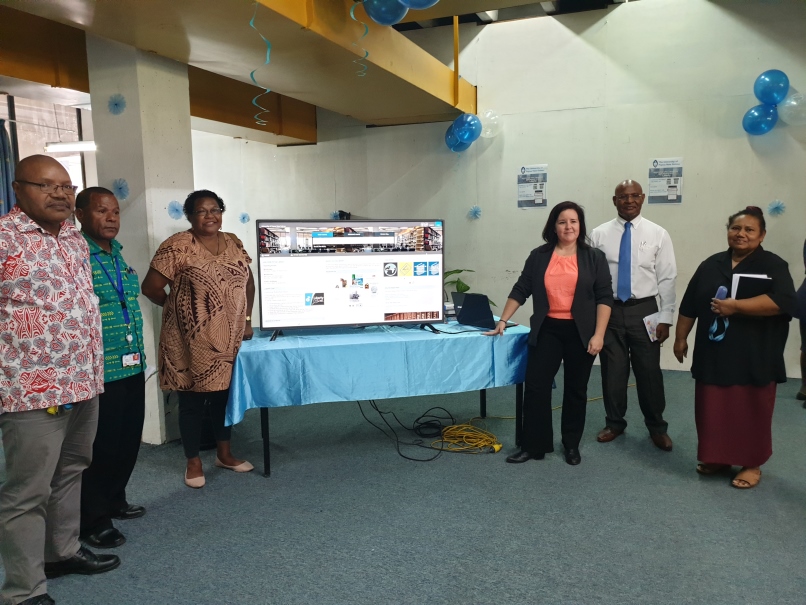 The launch of the Liberty Library Management System at the University of Papua New Guinea's Michael Somare Library was national news.
Papua New Guinea's University Librarian Leah Kalamoroh and Softlink Information Centres' Technical Services Manager Sarah Thompson were the stars of the show!
Now fully implemented, Liberty not only improves students' access to resources by putting information at their fingertips when accessing the library via their mobile phones or devices anywhere, any time, it also assists the library's staff in a myriad of ways now that many of their tasks are automated.
As Sarah explained, the advantage of the fully web based Liberty means that,
"As long as staff and students have an internet connection they can access the library's resources and services… they can access the library online, on their mobile devices 24/7 so the library is now going to be available to them at the university, at home, at the outer campuses in the provinces".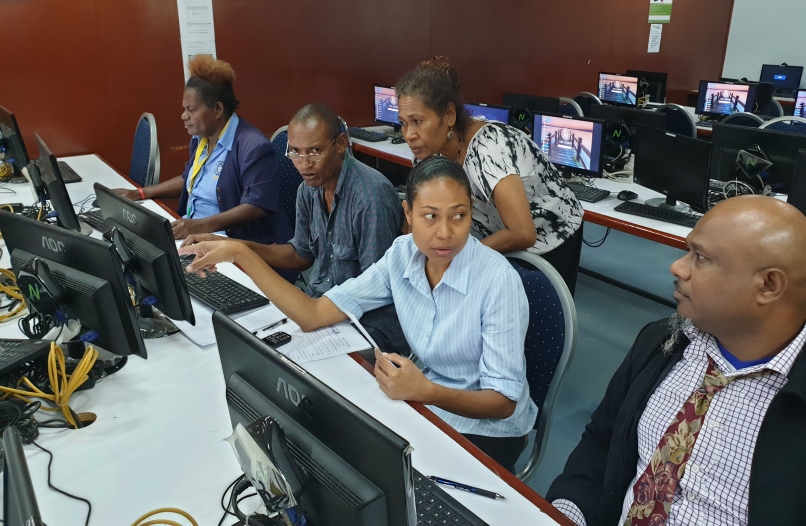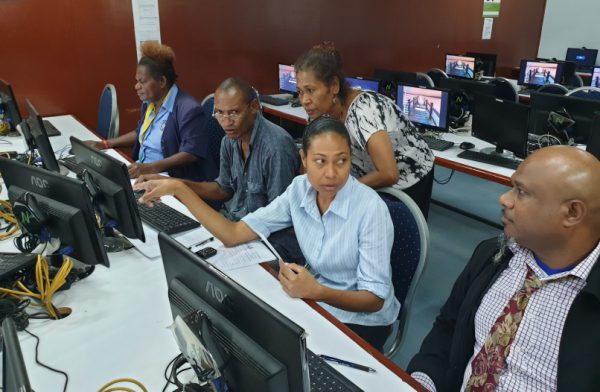 The university's Vice-Chancellor Professor Kenneth Sumbuk attended the launch. In his speech, Professor Sumbuk spoke of the importance of the university's library to academics and students in making it easier for them to access the information they need.
Ms. Kalamoroh's focus was on ensuring the library meets the needs of the university's students and staff,
"It will help us in many ways of how to roll out our resources to the users, and the primary aim of the university is to provide information services to the staff and students of this university."
As is traditional when celebrating a happy event, a very delicious cake was enjoyed by all.
Softlink IC is thrilled to welcome the Michael Somare Library. It joins the University of Goroka, the Pacific Adventist University and the Divine Word University, as a valued academic customer in Papua New Guinea. We look forward to many fruitful years partnering with them as we work to ensure Liberty continues to meet their needs now and well into the future.
To watch the TV news story of the Liberty launch at the Michael Somare Library, play the video below or click here.