Liberty Library Management System Integrates with Nielsen Bookdata
Did you know that Softlink Information Centre's Liberty LMS, integrates with Nielsen Bookdata (NBD). The feature enables you to make use of NBDs comprehensive bibliographic data and cover images. If you have a subscription to NBD, have you set it up in Liberty yet?
Easy Integration
If your library has a subscription to NBD, ensure you set it up as a Z-Cataloguing source. That is done in the same way as any other database you use to search for and retrieve records.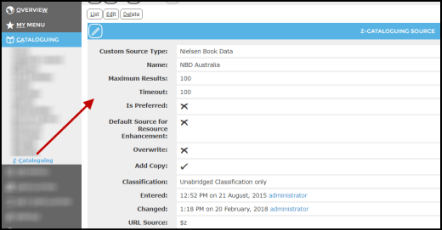 Tip: If you are unsure of how to add a source, check out the How to a Z-Cataloguing Source guide in the Help interface.
Authorised cataloguing staff can select NBD as the source to search for and import the enriched bibliographic records required. You can import them individually or in bulk.

If you import NBD's enriched data, the cover images will display against the corresponding resource title in the results list in your Liberty search interface.

Nielsen Bookdata
Nielsen is the data partner for the book industry. Playing a pivotal role within the industry, Nielsen offers the most comprehensive and trusted source of bibliographic data and associated services in ANZ and across the globe.
With thousands of customers across a wide range of market sectors, Nielsen is uniquely placed to bring together a wealth of expertise and experience for the benefit of all our customers. They work with publishers large and small to ensure comprehensive coverage.
The benefits for NBD customers include:
One source of search & selection
Latest price & availability
Ability to set up new title alerts
The creating and sharing of lists
Downloading MARC records to your desktop
A link to the full WorldCat.org record direct from Nielsen BookData Online.
With over 33 milllion titles and data collected from over 70 countries, NBD is a significant presence in the industry.

Liberty enables vital information to be discovered and delivered anywhere, anytime through modern digital devices. Liberty combines advanced functionality with ease of use.

illumin is the perfect tool for knowledge and research management as it collects, records, quantifies and précis's queries and answers provided to staff and clients. The knowledge base becomes a comprehensive, audited database of relevant information that can be easily shared.

Softlink offers a range of professional services to help you enhance the performance of your solution.