Softlink IC Blog
Subscribe to our regular updates
Make the Age of Information Work for You!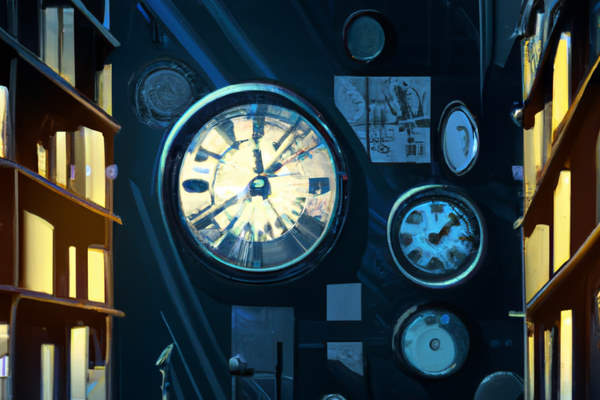 Master Content Management in Your ILMS
It's true, we are living in an Age of Information and for some of our Liberty users, perhaps they know nothing other than borrowing books via the Liberty Link App. While other Liberty users may recall the smell of books, as a young kid they entered that large room with stacks of resources, spacious seating and large group study tables known as the library. A place to get lost, to be inspired, to hang out or to just sit and absorb the quiet while reading the daily news.
But in a busy world full of ever-changing content, it's getting harder to get the information you and your organization need in real time, as required, to stay informed. A dynamic Integrated Library Management System (ILMS) should digest and connect to sources relevant for continued workflow and key decision making.
Seamless Content Management
Softlink IC's ILMS, Liberty can keep your library, knowledge or research center updated with resources and content in real time. Content can be seamlessly integrated into Liberty using the following tools.
Federated Search
Liberty's Federated Search Module allows you to search multiple data sources, including your local catalog, in real time, direct from the search screen. Liberty includes a 'bundle' of a pre-determined number of databases. Federated Search provides users with the opportunity to simultaneously search the catalog, other library catalogs, information providers such as websites, and any subscribed databases.
Imports
Liberty supports the direct upload of multiple file types which include videos, images and documents. Does your currently ILMS support MP4 embedded videos? Does it support GIF, JPEG, JPG, PNG or SVG image file formats? Even better, Liberty provides 'drag and drop' functionality for files!
Document files can be cataloged into Liberty either using bulk import or as one-offs. Once cataloged, these can be displayed directly to your catalog which means your users won't need to leave the site!
OAI-PMH – What is OAI-PMH?
Open Archives Initiative Protocol for Metadata Harvesting (OAI-PMH) is a metadata sharing standard. It allows for the easy sharing of item metadata in your library catalog with other systems and sourcing metadata held in other library catalogs. It uses metadata formats including Dublin core and MARC21. OAI-PMH has service providers and data providers.
Service providers include – discovery layers, archives, university libraries, or a wider authority with an interface that allows searching multiple catalogs at once.
Data providers are organizations that make their catalog metadata available for service providers to "harvest".  Softlink IC's Liberty acts as a data provider, enabling the catalog of Liberty customers to be available to, and searchable through, third party service providers. With this protocol, our Liberty customers can limit the sharing of their catalog to other specified Liberty users if that is their preference.
APIs
API stands for 'Application Programming Interface'. An API is a software intermediary that allows two applications to talk to each other. In other words, an API is the messenger that delivers your request to the provider that you're requesting it from and then delivers the response back to you.
APIs can be private (only meant for people inside an organization), partner (available to both a company and its business partner), public (available to everyone), composite (widely used in e-commerce), internal (protected by firewalls inside a company) and external (hosted on the internet with access via a passkey).
Examples of APIs used in library and knowledge centers include Library of Congress MARC Open Access, Open Census, connectors to many universities and colleges, EBSCO and OverDrive.
Working with Partners Directly
Content can also be added via a partnership with one of the many database and eBook vendors available to librarians. The types of resources library staff want to offer their users will determine which vendor, or vendors, they source content from. Some of the commercial vendors include Wheelers, OverDrive, ProQuest Databases, ProQuest eBook Central and Gale.
Every vendor provides an overview of the database or eBook titles and subjects they offer. They can be contacted to discuss the terms related to associated costs.
How Softlink IC Can Help!
You're probably thinking "I'm working as a knowledge professional, not an IT guru!". We get it, it's a lot to manage and process. Information for libraries and knowledge centers come from so many sources, connections, and outlets. It can be nearly impossible to make sure you're able to organize all this content seamlessly.
The great news is we can help! Softlink IC's Liberty can work with you to build your digital repository. While most sources can be achieved via industry standards such as MARC, Z39.50 and RSS, it's often the case some standard protocols don't match, and custom connections are needed to ingest data.
Softlink IC offers a content manager for the needs of your organization. A content manager can work with you to tailor content from source connections and catalog it to your catalog. We can liaise with your team to determine topics for sourcing, identifying the source for ingestion and ensure accurate source categorization.
Your content manager can bring together a collection of diverse live information feeds of the organization's choice to complement resource rich databases and catalogs. Leaving you and your organization free to focus on what matters most.
Talk To Us!
Would you like to discuss how we can solve your content management problems?
If this sounds like something you'd like help with, or you don't have the capacity to do this yourself, we can help! Find out how our integrated library management system Liberty can be your best partner. Just contact us.