Softlink IC Blog
Subscribe to our regular updates
Need Support or Want to Binge Watch our Online Recordings? No Problem!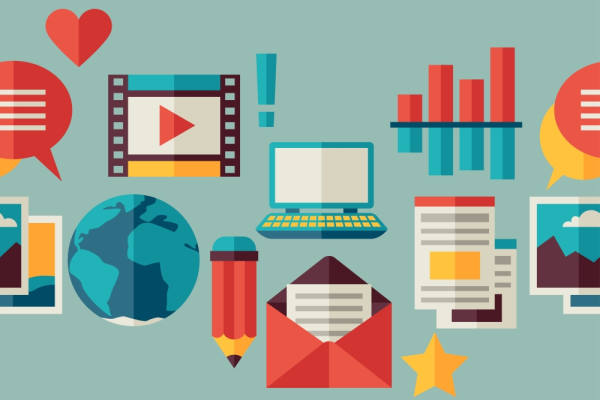 Our Liberty and illumin users are located throughout the world. As a result, Softlink Information Centres has always believed in the importance of having an online presence.
Now is an ideal time to remind you of all the ways we are there for you online. We hope it is reassuring, in these uncertain times.
Here are a few things you can access online:
Support.
Learning opportunities – one-hour boot camps, half, and full day training recordings.
Training videos (and documents).
Keep in contact with your Liberty community via the Customer portal.
Customer Support
You can always access our fantastic Support team by:
Phone.
Emailing or using our popular live chat option by logging into the Support portal.
Usage of the online chat option is increasing as more of you are "confined to quarters"!
It appears you like having someone there to help you in real time to:
Guide you through a difficult issue.
Discuss tasks you can focus on as face-to-face user activity is reduced.
Suggest alternate ways you can complete a process.
Binge Watch the Recorded Online Training Sessions and Videos?
Boot Camps
Keeping up-to-date on new functionality and refreshing your knowledge of older functionality is crucial. We know finding time can be a challenge.
So, Softlink IC came up with the boot camp concept. A series of bite-sized training sessions, of one hour, they focus on a specific process or function. You can register no matter where you are. Your support for our boot camps is amazing.
We understand that sometimes, despite registering with the best of intentions, you cannot attend. Rest assured we've got you covered.
Every boot camp is recorded, and the direct link sent to all registrants. Those who didn't register can log on to the Customer portal or our YouTube channel to view the recording.
During this time, why not take the opportunity to binge watch all the recordings? It's time well spent.
Full and Half Day Training
Softlink IC has offered web based training for many years. It is has proved to be easy and convenient for our customers, old and new.
New customers can spread their required amount of training over a few days in a time period best suited to them. Web training is a safe and ideal way for staff to learn how to use Liberty or illumin.
We regularly offer online refresher training sessions as they prove very popular with you all. We look forward to delivering more throughout the year.
Our Short, Sharp Training Videos
Why not take some time to watch our short, sharp how to videos. We warn you, there's a lot of them! You can access them by logging in to the Customer portal or our YouTube channel.
If there is a topic we haven't covered that you would like to see, let us know!
Fancy a Bit of a Binge Watch of our Virtual User Group Meetings (VUGMs)?
We hold our popular VUGMs several times a year. Each is an hour-long demonstration of new features in Liberty or illumin. On occasion, we have a presentation by a guest user.
No matter your location, many of you have registered and participated in these virtual meetings. Again, we send a direct link to the recorded meeting to all registrants.
The recordings are also made available to all of you once you log in to the Customer portal or our YouTube channel.
Go on, have a bit of a binge watch of our online VUGM recordings. We are sure it will encourage those of you, who have not yet participated, to register next time.
Keep safe and well and remember Softlink IC is here for you. Being unable to meet face-to-face has never meant we can't keep in touch via email, phone or online. All without the need to worry about social distancing!