Softlink IC Blog
Subscribe to our quarterly update
Prove the Value of illumin to Your Organisation – Use our ROI Calculator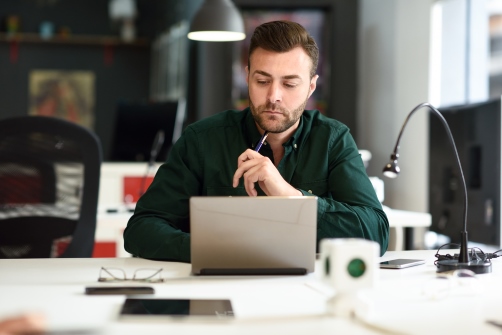 Investing in the illumin Reference and Knowledge Management Solution is an excellent idea. So how do you calculate the Return on Investment (ROI) it will provide to your organisation? In these times, you surely need to do that.
It seems that Knowledge Centre staff must always prove the value of the resource centre to their organisation. So how do you convince those who control the purse strings that illumin is a wise investment? Softlink Information Centres gives you a few helpful hints. We also have a simple calculator to help you prove the value of illumin to your organisation.
Return on Investment (ROI) Explained Simply
Simply put, ROI = net gain/cost.
What may not be so simple is that this formula:
Provides accurate figures on the current cost of your processes to the organisation.
Identifies the opportunity costs when you implement illumin in your knowledge management centre.
What are Costs and Opportunity Cost
Costs – include staff salaries, time spent on each reference request, and hours per day.
Also consider whether:
Work is being duplicated.
Information is stored in different places.
Research is archived or deleted, requiring a costly repeat of the research process.
The above examples are just some of the processes that increase the costs.
Identifying costs will show how few opportunities there are for knowledge centre staff to implement the value-added services that many library users demand!
Opportunity Cost – is the chance missed to do something you could do in a more cost-effective way, freeing up time to provide additional, much-needed services.
While staff may become good at completing tasks using inefficient methods, it doesn't mean this shouldn't change. Inefficient research not only has a real financial cost to the organisation. It also reduces the opportunity for knowledge centre staff to implement and deliver the services increasingly expected by their users.
What to Identify
The high cost of technology and software means the outlay is hardly petty cash. The higher the price of a new purchase, the more important it is to illustrate the excellent value it represents to the knowledge centre and your organisation.
To prove the value of illumin to your organisation, you need to clearly identify:
All the costs associated with acquiring and implementing illumin.
The current cost of the processes in your existing research and reference work, from start to finish.
The time taken before the organisation sees a return on the investment – the ongoing opportunity cost.
The current value of the library's service to the organisation.
How using illumin will increase the knowledge centre's productivity and service provision.
If you would like to work out how much you can save in resources, download our free calculator below.