Softlink IC Blog
Subscribe to our regular updates
So How's Your Current Library Reporting Tool Working For You?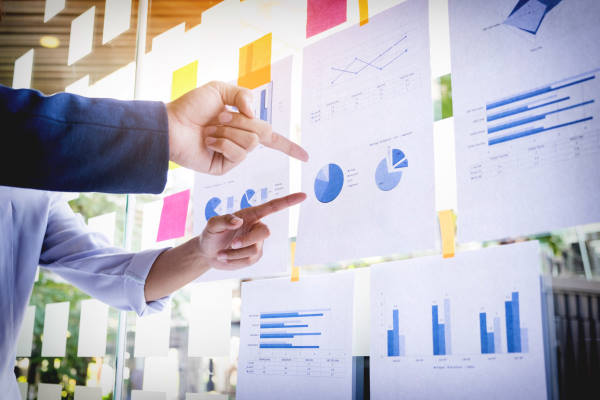 Statistics are important! For knowledge specialists, generating your resource center's vital statistical data can be very time-consuming when you don't have the right library reporting tool. An Excel spreadsheet has many uses, but recording statistics in a spreadsheet is not an efficient and cost-effective way to spend your valuable time.
There is a better way to do library reporting. It's called Liberty, Softlink ICs library management system.
Reporting is an integral part of Liberty's rich functionality. It's not just the over 300 reports that come as standard; Liberty also has analytical reporting capability. No more struggling to collate and produce the statistical data reports you need.
Usage Statistics Are a Breeze
With Liberty you can easily retrieve critical information with the click of a button, for example:
Which resources circulated through your library the most in a specific time range?
How many requests for research or material do you receive daily, weekly, monthly?
What search terms are most frequently used?
How many people are using eBooks, hard copies, documents, electronic resources?
What days or months see spikes in increased circulation?
What specific collections aren't getting the traction they deserve?
Customize Your Reports Easily
Your quantitative data is an essential resource to help you track, maintain, and promote the value of your library. Liberty enables you to interrogate, format, and disseminate information to:
Decision-makers
Relevant personnel in your organization
Wider community members
Your staff
Precise and targeted information is easy to gather. Liberty provides easy to use tools to customize reports. Not everyone wants statistics on everything! With Liberty, you can give them the statistics they want, quickly and efficiently!
Increase Your Chances With Statistics
Are you trying to mount a case for more resources? There comes a time when you need to update your library management system, or hardware, additional staff, and resources. Adding the statistical information you need for your business case will be much easier!
Liberty's wide range of reporting services can help you do just that in an efficient and cost-effective way! Circulation statistics, research, circulation, and current costing statistics are included with Liberty's library reporting tools. With Liberty's analytical reporting module, running the necessary statistical information is a breeze. No need to estimate any more. It's all in your Liberty LMS, ready to be easily extracted via its powerful reporting module.
So go ahead, click here to contact us about Liberty. You'll be glad you did.