Softlink IC Blog
Subscribe to our regular updates
Swearing at Your Library Software AGAIN? You Won't With Liberty!

Is this your reaction whenever you start using your current library management system?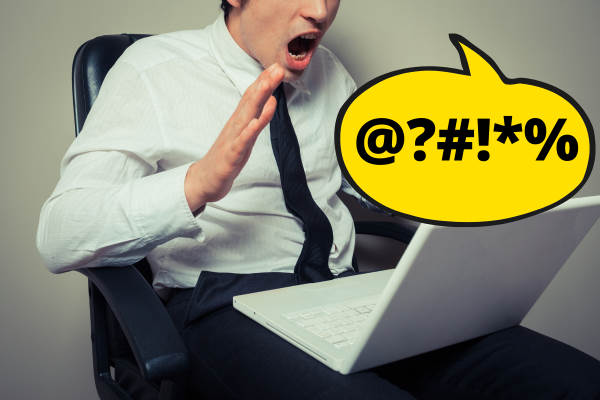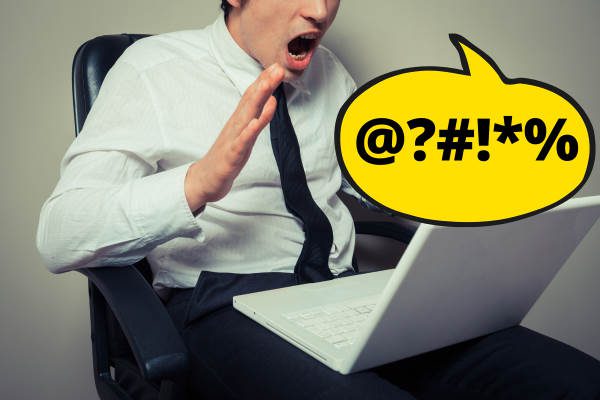 So how many times a day do you find yourself swearing at your library system? To find out, take this little self-survey.
| | |
| --- | --- |
| Number of Times | Yes/No |
| Once a Day | |
| Twice a Day | |
| Can't count that high | |
Sure, swearing at your current library system may temporarily release some pent up frustration, but that won't change it. Time to move on!
What Would Ease Your Frustration?
Softlink IC knows every library system includes the basic functionality necessary to run a basic library service, but that's not enough.
We understand your frustration. That's why we developed Liberty, a robust, fully customizable system, cloud-based system built from the ground up. It will meet the needs of your unique library.
What is Your Dream Library System?
Is it a system that lets you get on with the business of delivering a personalized experience for your users?
Would your dream library management system provide you with:
An easy to customize management interface?
An easy to customize digital presence that informs and amazes your users?
A powerful, advanced search engine?
Anytime, anywhere access to your users?
Automated information delivery?
The ability to manage multiple resource types?
The ability to personalized reading lists?
User self-help options?
A comprehensive, easy to use, and dynamic analytical reporting feature?
Complete control of your business settings?
Regular updates to existing features and functions?
Outstanding Customer support?
And is:
Fully cloud-based.
Conforms to industry-based standards.
Easily hosted.
Affordable.
You want it? We've got it. It's called Liberty! So what are you waiting for? Contact us today. We swear you won't be disappointed.