Softlink IC Blog
Subscribe to our regular updates
The Scoop – November 2021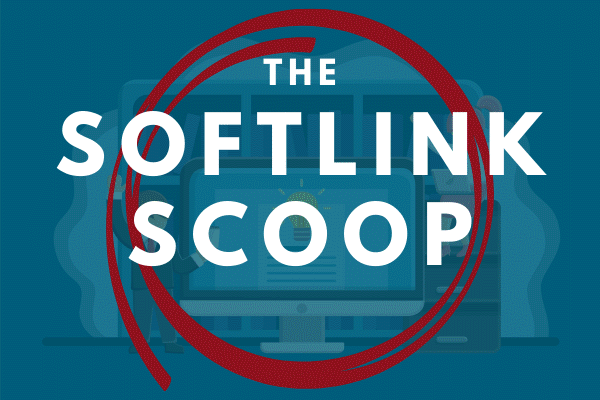 Published November 5, 2021
A few titbits and information of interest from around the world.
Claire Zulkey's article, Big Ideas for Small Business in the American Libraries Magazine November 1, 2021, discusses Mid-Continent Public Library (MCPL) in Independence, Missouri, where business outreach specialist Morgan Perry has been busy. Perry and MCPL Branch Manager worked to move "their programs to a more virtual format".
Given the differing levels of technology ability within the community of small business owners, the challenge was to ensure they could find services and aid with their mobile devices. They also devised and implemented the Pair Up with a Pro program amongst other innovative and information rich solutions.
As more libraries re-open to the public, the delight of wondering through shelves of books and resources is once again accessible to us all. But as Prudence Wade writes, in the Independent, Tuesday 13 April, 2021, '7 of the most beautiful libraries in the UK and Ireland', it's not just the resources inside libraries that nourish us. Many library buildings, inside and out, are things of awe and beauty. The author identifies 7 of the most amazing libraries in the UK and Ireland.
A great article by Stephanie Convery in Guardian Australia, Sunday 31 October, 2021. Working late shifts, Thomastown librarian Coralie Kouvelas noticed the same cars were parked outside the library. The reason? Families without internet at home were using the library's WiFi so their children could complete their homework.
A significant percentage of Australians on modest wages, or who had lost jobs during Covid, could not afford the monthly cost for the internet. And so, the 'Hotspot' pilot was born with Yarra Plenty putting $50,000.00 towards supplying dongles to 100 families in need. Ms Kouvalas sums up the ethos of public libraries and their role, "As a public library service we never say no to the community. Anyone can come in and use the space, and have a voice in the space, and they don't have to pay. We are the last frontier, really."
The Australian House of Representatives Standing Committee on Communications and the Arts released its report Sculpting a National Cultural Plan: Igniting a post-COVID economy for the arts on October 28. It has been welcomed by the Australian Library and Information Association (ALIA).
Our fun peeks back at technology and games from earlier times has inspired us to go back a bit to find more vintage games many of us remembered and played with, or used!
Writing in PCMag, back in August 29, 2018, Benj Edwards gives us a look at the popular portable games from the 1980s. For those of us who loved one or more of them, they will no doubt bring a smile to our faces. The Tomytronic 3-D was a big favorite, as was Nintendo's Super Mario Brothers, whose popularity, arguably, never really died. The ultra-cool Nelsonic Zelda Game Watch was a must-have in the late 1980s! Take a step back in time with us and enjoy.