Softlink IC Blog
Subscribe to our quarterly update
Tips for Attending a Conference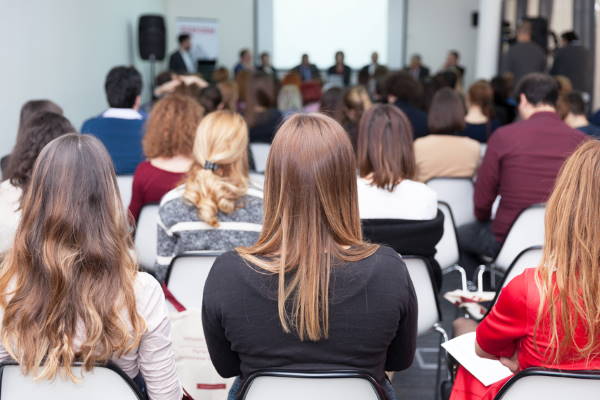 For many in the library sector, the opportunity to attend a conference, like a Liberty User Group Meeting, will occur at some point. This is especially true for those working in medical, legal, academic, and government libraries. We all love an informative conference where networking opportunities are valuable. If you're due to attend a conference soon, having a few tips on hand will help.
Plan and Attend Your Panels
Some conferences can feature in excess of 1000 panels or sessions. Don't wait until you arrive to plan the ones you want to attend. Make sure you know what they are in advance and create your schedule. Try to make sure they're specific to your library's business goals or interests and always take notes if you can. This is especially important if you need to provide a report on the conference to your manager.
Decide What Your Goals Are
Avoid attending a conference without any goals in mind. Write down one or two of them and try to make them happen. It could be that you want to network with potential mentors in your field, or forge new working connections. Whatever your aim is, be specific and keep it on your mind while you're at the conference.
Use Social Media
Building connections isn't just something that happens offline. Use sites such as Twitter to tweet about the conference and strengthen your connections with people there. If you work in a specific library type, this is also an excellent way to build your authority in a particular area. Once you start using social media, ensure your use remains consistent until the end of the conference.
Go Armed with Questions
If you're attending a conference session at which a paper, or research piece, is being presented, go armed with questions. Don't ask questions for the sake of it, but if you are wondering about an aim or an outcome, speak up. There's a chance that others in the audience are having similar thoughts and your contribution help them. The bonus for you is one or more attendees will seek you out after the session.
Make Yourself Approachable
Networking isn't just about being there. You have to make yourself open and approachable too. However hard it is, resist the temptation to glue yourself to your phone when you don't know many people in the room. It reduces the likelihood that people will come up to speak to you. Strike up a conversation with someone standing near you, or join in discussions with those around you. Socialize the old-fashioned way!
Once you have attended a few conferences, the planning and networking will come naturally to you. By using these tips, you will have the skills and gain the confidence to make attending them a more enjoyable and valuable experience.