Softlink IC Blog
Subscribe to our quarterly update
Top 3 Tools Libraries Use for Patrons with Visual Impairment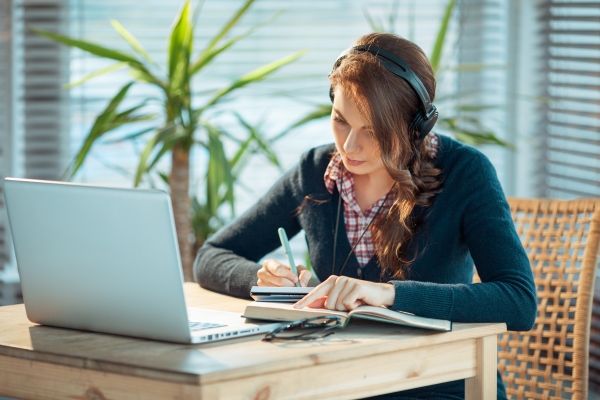 Whether your library uses Liberty or illumin, you may have one or more users with some degree of visual impairment.
It is easy for most of us to walk into a library and search for a resource, use a computer, or read a journal. However, doing so is not always easy for those with a visual impairment. How accessible is the library's information to those users?
In 1975, a United Nations declaration included the statement that "persons with disabilities were entitled to the same political and civil rights as others, including measures necessary to support self-sufficiency".
Library Associations, for example, the American Library Association (ALA) and the Australian Library and Information Association (ALIA) have policies regarding the rights of people with disabilities.
ALA's statement defines disabilities and notes "reasonable accommodations and timely remediation should be employed to provide an equivalent experience to people with disabilities."
ALIA's policy statement clearly identifies that anyone with a disability "has the right of access to library services and materials to meet their needs, inspiration, education and recreation."
Fast-forward 40 years, and many libraries, organisational and public, are still not well equipped to accommodate those with a visual impairment. So, what sort of easy to use tools do you provide?
1. Print Magnifiers
There are a significant number of users with varying degrees of sight impairment. Every library should have some way to magnify the small print in physical resources or when accessing information on the library's computers. Aside from the standard magnifying glass "blocks", providing a video magnifier is ideal. This type of magnifier enables patrons to see paper copies of their reading materials.
A video magnifier, also referred to as closed-circuit TV (CCTV), uses a camera to pick up the text from the page. That information is then displayed on a screen, allowing the reader to control the focus and magnification of the text. It also has application when patrons are using a desktop. CCTV can include a read-aloud function that is necessary for users who have no vision.
2. Audio Players and Books
Most public and many academic libraries, for example, provide audiobooks. This enables people to listen to books. In fact, many users with no visual impairment use audiobooks to listen to content whether in their cars or when using their mobile devices. Many libraries have a vast selection to cater for all different types of readers.
3. Software
There are several software programs with screen reading facilities. The reading capability includes web page content, folders, and emails.
Most come with audio capability, and there are many free to download products that you can test. Ask one or more of your sight-impaired users to help you test and assess the software. It is a great way to include them in the decision making process and will ensure the product you choose suits their needs.
Where is the Equipment Located
The size of your library may be a factor when considering tools that will assist sight-impaired users. Some large libraries have a separate area for computers that are set up with reading software or screen readers.
Smaller libraries may not have the room to set aside a specific area but can equip all machines for use by any user including those who are visually impaired.
As we learn more about the varying visual impairments, more tools are being developed and made available for use in public and work environments. Generally, they are not complicated or time-consuming for library staff to master.
There is an option to suit every library's budget and level of need. Understanding the different types of assistance tools available and knowing how to operate them ensures your visually impaired users have access to the library's resources.