Softlink IC Blog
Subscribe to our regular updates
What Do Softlink Support and Library Staff Have in Common?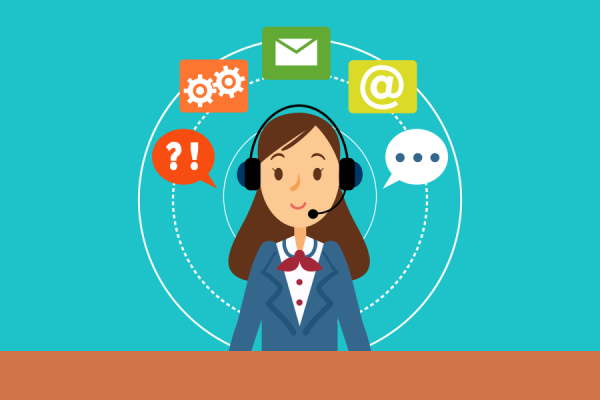 Softlink IC's well renowned Support staff and the amazing library and knowledge center staff have a major common denominator. The success of our business and libraries is dependent on many things. But, in large measure, that success is dependent on the commitment to customer service by those who work in both.
Commitment to Helping People
Library and knowledge center staff using Liberty or illumin are Softlink staff's first priority. In the same way, the users of our software are the priority of library and knowledge center staff. The overarching commonality that Softlink Support and library staff have is a commitment to helping people quickly and effectively.
Softlink's Support Team
Creating great library and research software that will make the managing of a library efficient and cost-effective is important. But, without a culture of high quality and timely support from our knowledgeable team members, our great library software would fail to achieve the heights they deserve.
Our Support team members are committed to helping our customers, be it:
Resolving unusual problems that arise.
Completing tasks that are necessary but less regularly performed, for example, stocktakes.
Navigating their way through new features or existing ones they have not yet used.
Locating, or if necessary, providing applicable help documentation.
Advice on a more efficient way to complete a particular task.
Information on additional modules or services that they are considering.
Logging suggestions for new features or enhancements.
Wanting deeper knowledge of Liberty and illumin functionality by organizing advanced training and new boot camp sessions.
Library and Knowledge Management Teams
Libraries are wondrous things, but they can become underused, and face the danger of appearing irrelevant, without staff deeply committed to serving their users. Those staff are all about meeting their users' need for:
Training and familiarization sessions.
Information searching and location.
Easy access to curated, relevant information that meets their users' needs.
Access to external sources of information such as databases and websites as applicable.
Ensuring access to their library's catalogue and services on mobile devices anywhere, any time.
Completing or assisting with research requests.
Promoting organizational information and events.
Creating and providing user focused reading lists.
Seeking collection suggestions and delivering wherever possible.
Alerting services.
We could list so many more, but you get the general idea!
Making it Easy to Get Help
While providing a plethora of customer service options is all very well, making it easy for customers and users to access that service and ensuring a prompt response is crucial.
Getting Support from Softlink IC
When our customers need support, they can choose how to access a team member using:
Live chat
Email
Telephone
Customer portal
Getting Support from Library Staff
Library staff also provide several avenues through which their users can get the help they need including:
Physical access
Email
Telephone
The library's home page
Softlink Support and library staff are a perfect fit. We have the same philosophy, and we believe in libraries. We all share a passion for the protection and dissemination of knowledge. Most of all, we share a passion for supporting and serving our users.
To all our customers, remember we are a phone call, an email, a live chat, or a customer portal log in away! For libraries and knowledge center users, remember, assistance is a phone call, an email, a visit, or a home page away!