Softlink IC Blog
Subscribe to our quarterly update
What Will the illumin Reference Management System do for You? Cure Your Pain, That's What!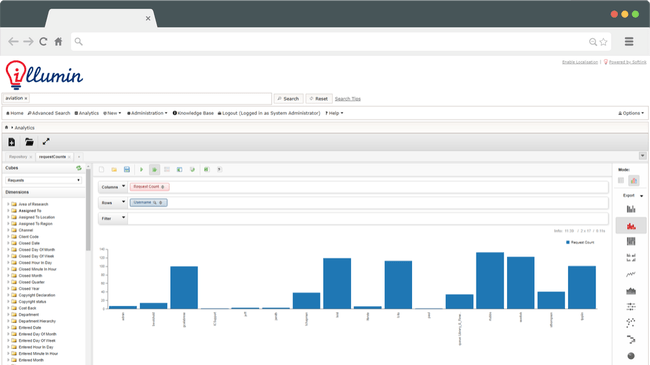 So imagine we are looking ahead and pointing our finger at you like Uncle Sam or Lord Kitchener in those iconic recruitment posters!
We know pointing is a bit rude, even if we aren't asking you to recruit for military service. We are asking: do you know what illumin, Softlink IC's knowledge and reference management system can do for you? If using spreadsheets or a help desk tool never designed to manage research requests is painful, illumin is the cure!
What's it Like Managing the Deluge of Your Research Questions?
All libraries and knowledge centres suffer from a lack of staff. Even for-profit organizations are decreasing the number of real, live, people in their business.
It's all bots, robotic responses, or find the information you want via the internet. We know you prefer to help yourselves and are so good at finding the right information there!
Softlink IC is yet to find a bot that can successfully complete a research query or manage the information sourced to answer them.
The question most library and knowledge centre managers ask themselves is: how can my staff and I deliver the reference services that our organisation, our users, and I expect? The answer? A functionally rich, automated reference management tool.
What is illumin?
illumin is the knowledge and reference management tool for knowledge centre and library staff. It collects, records, and quantifies the research queries they manage. Imagine a fully automated system that:
Creates user requests from an email received by the Knowledge Centre.
Adds the requester to their request.
Assigns the request to the applicable researcher or manager and alerts them.
One that also:
Enables email "conversations" between researchers and requesters.
Ensures all work can be recorded on the request.
Includes an audit trail of all "conversations" between researchers and their requesters.
Enables the attachment of relevant documentation to requests.
Allows users to subscribe to existing requests.
Provides a précis of the queries and applicable answers to their requesters.
Automatically notifies requesters when their request research is completed.
Builds a knowledge base that is a shareable comprehensive, audited database of information.
Provides a stop clock feature so researchers can record the time they spend on researching a request.
Ensures sensitive users and organizational data is protected.
Includes comprehensive analytical reporting that can be displayed as text or in a variety of graphical displays.
We could go on and on about the benefits of using illumin!
What we cannot emphasise enough is that illumin is not just another help desk tool. Help desk tools are designed for use by technical or customer support and service professionals to resolve issues, not manage research queries.
illumin is a cloud based, specialised reference management tool built from the ground up to help knowledge managers and their staff meet the challenges of their service delivery roles.
We loved developing illumin, we love continually enhancing it in consultation with our customers who love using it!
Want to learn more? Just contact us.