Softlink IC Blog
Subscribe to our quarterly update
What's Shaping the Future of Libraries May Surprise You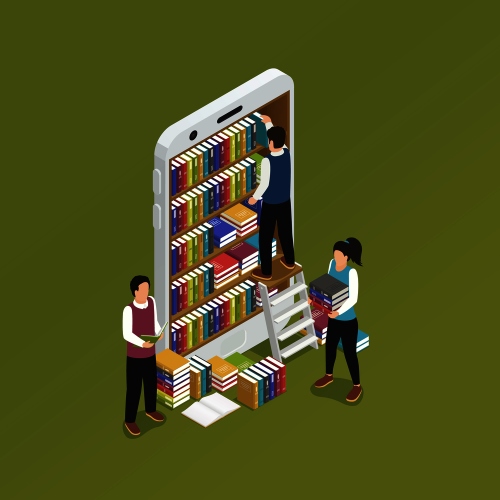 While there was once a time when libraries were full of difficult to index books and backdated journals, today many are seizing on multiple forms of technology. One of the primary aims of any good library is to help its users learn. When you see what's shaping the future of tomorrow's libraries, you may be surprised.
Virtual Reality for exploring different worlds
It's estimated that by 2020 there will be 37-million virtual reality bases installed worldwide. Although VR was once an expensive technology without sharp and immersive images, that's now changing. The right VR headsets and software can help library users explore different nations without needing to venture there. For those who want to immerse themselves in a variety of cultures, this is excellent news. Theoretically, it's possible to use VR to expose students and trainees to the settings they wish to work in. For example, realistic court environments for aspiring lawyers.
Games that accelerate learning
It's no longer the case that gaming is for relaxing and enjoying yourself in your spare time. The libraries of the future are set to use games for essential learning experiences. One example of this is developing spatial awareness. For those who work in fields such as engineering and healthcare, spatial awareness skills are crucial. But, practicing on real subjects or models isn't always possible. Using a combination of games for learning and applied practical placements, achieving greater spatial awareness is possible.
Advanced technologies providing diversity
In the future, libraries are also likely to use advanced technologies. For example, 3D printing machines. Globally, libraries spend $1.8 billion on such technologies, with excellent results. When used in the right way, different types of tech can make libraries in niche settings more useful. For example:
Creative labs where designers can make prototypes
3D printing for medical simulators
Creative problem-solving stations.
With dedicated space, it's possible to use advanced tech for self-directed learning and teaching sessions alike.
Coding lessons for all ages
In a nod towards the way people of all ages now know how to navigate an iPad, coding lessons are becoming popular in libraries. This appears to be a continuation of previous trends. For example, it's not unusual to learn how to use Excel and Word in libraries. Although coding isn't a computer skill essential yet, it could be in the future. For those who want to build their own websites or enter the ever-growing field of IT, learning how to code is an advantage.
If you want to learn more about future library trends, read the rest of the original article here.