Softlink IC Blog
Subscribe to our regular updates
Why Replace Your Legacy Library Management System?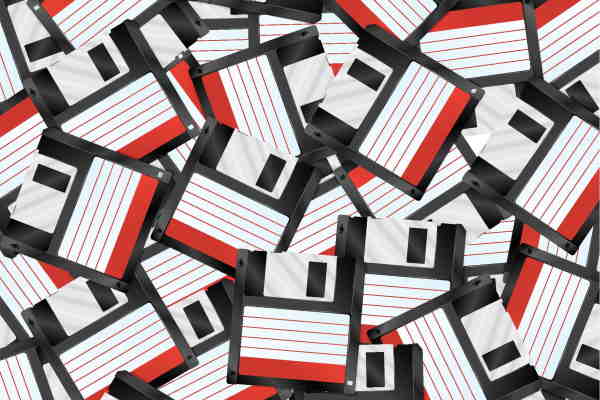 Published February 3, 2021
A surprising number of library and knowledge centers still use legacy library software. Yes, it may still work, but times have changed. New technologies and user expectations are making it increasingly risky to hang on to your old, custom built, or legacy library management system.
Softlink IC understands change can be difficult! But with our cloud-based, flexible, and functionally rich library management system like Liberty we make it easier to take that sometimes daunting step.
Ask yourself the following questions when reviewing whether your aging library system really is overdue for replacement.
1. Is your custom library system keeping up with the times?
Do you have a custom system? One developed many moons ago that has been endlessly modified as the needs of your staff and users have changed? Do you still have access to people who can modify it? Can it still be modified to cope with your changing needs and changes to newer technologies?
If not, then no matter how good it was, it may no longer be fit for purpose.
2. Is the version of your old legacy system still supported by your vendor?
Is your old library management system from a commercial third-party vendor? And is the version you currently run still supported by your vendor? There is a limit to the number of superseded versions any vendor is willing to support. A system no longer supported poses a great risk to your data and usability.
While the version currently works, and is better than nothing, the time will come when problems will be insurmountable and your options severely limited.
3. Does it depend on old hardware?
Your old legacy library system may still work if:
Your organization's current network and components still enable it to do so.
The personnel required to maintain and make the necessary changes are still available.
If, however, your system is dependent on hardware that is several generations old, plan ahead! The day will come when the old hardware on which your library system depends will be replaced. Will your legacy system operate on new technology?
Why wait on the arrival of upgraded hardware? With cloud based LMSs and hosting options, you have great alternatives to replace the old with a new efficient, cost-effective, continually evolving LMS like Liberty. Why not arrange a demonstration and get the pricing so you are ready to go!
4. Does it still integrate with old operating systems and tools?
Does your LMS depend on older tools that are entering into their end-of-life phase. Many old tools are increasingly likely to compromise the security of your data.
For example, is your organization's operating system decades old? If so, it is likely there have been no security patches or updates available for your legacy system. This poses a significant security risk to your data.
Will your aging custom or legacy LMS and plug-ins run on a new operating system? Limit the cost and liabilities with a newer, functionally rich, faster, cost-effective system. Then consider a hosting option. It will remove the stress that comes with managing version upgrades and hardware issues.
5. Does it include a mobile option?
Library users are no longer tied to desktops or laptops. They expect access to information 24/7 anywhere and at any time. Legacy systems and custom system are less likely to provide the level of access needed in today's environment.
If you cannot provide access to your library's information via your users' mobile devices, it really is time to consider replacing your out-of-date or customized-to-its-limit system.
In a fast-moving technological era, why wouldn't you want a cost effective, efficient, and easy to customize library management system? Softlink IC has just the system you need. Liberty delivers all the features and functions you and your users expect from a library management system. Contact us to find out more about what Liberty can do for you and your users.