Softlink IC Blog
Subscribe to our regular updates
Are Your Organization's Staff Advocates for Your Knowledge Center?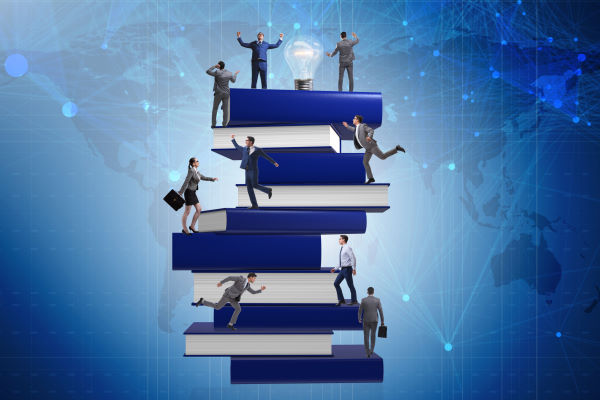 There are three strategies
Softlink Information Centres
believes are crucial to making your organization's staff advocates for your knowledge center, or library. They are:
Make sure your users know where you are.
Make sure your users know what you do and your value to them.
Make advocates of your users.
People are bombarded with marketing about the value of products to their lives, from food to 'fridges, from brand name consumables to services. Do the same for you and your knowledge center. You provide more value to your organization's staff than a juice or a pair of running shoes or an expensive handbag. Well, maybe not the handbag!
Do They Know Where You Are?
Do new-comers (and "old hands") even know where the knowledge center is?
Well maybe they know that much, but while it is a start, it's hardly an induction.
Are you able to give new-comers an in-depth overview of the resources and services your knowledge center provides?
Are they aware of how they can contact researchers for assistance – phone, email, via a mobile device?
Do they know what services you provide?
If the answer is no to one or more of the questions, it's time to sell your services.
Tell Your Users Why You are Valuable
Knowledge staff know the value of their skills but do your potential users? We will use the example of legal firms to illustrate the point.
Currently, many legal firms use junior associates to manage the knowledge resources and service the research requirements of more senior legal staff.
Learning how to locate contextual information is a useful skill for junior lawyers and senior ones for that matter. However, often it is not an efficient way to assist legal teams.
Knowledge managers and staff need to let their users know what they can do for them. Make it a story on your homepage. For example, include:
The specific (and complex) research tasks you manage.
A brief explanation of the process and time required.
How they contributed to successful outcomes.
Public libraries are getting very good at selling their stories, special libraries less so.
So How Can You Tell Them?
Many libraries regularly send a newsletter to their organization's staff. It may include information such as newly available materials, or recently implemented service, and one or two success stories.
Some use their library's home page as a rich source of information. Does your current LMS have one that you can customize to make it an effective marketing tool? If so, do you use it to highlight:
The services you provide?
Any recent successes in service provision?
Repurposed analytical data to illustrate the value of the Knowledge Center and your staff to the organization's staff.
Using newsletters, or the knowledge center's home page, to proactively inform users is the start of building advocacy for your services.
Ask Your Users What They Want!
People appreciate the provision of research services and resources but to make the advocates of them, give them "some skin in the game". Make sure you really know what your users want or need.
Ask users for ideas on how the knowledge center staff can make their jobs easier and give them a process by which they can tell you. You may need to provide suggestions like:
Do you want a knowledge base of information located for previous cases or scenarios?
Do you want regular updates on the progress of their research requests?
Do you want resources ordered on their behalf?
Do you want more self-help options?
Do you want accessibility via mobile devices anywhere, 24/7?
You may well receive suggestions you have never considered. How advantageous would that be!
Great, But Can You Deliver Them?
Asking your users what services they would like and getting feedback is excellent. Being able to implement them efficiently and cost-effectively, if at all, is quite another – a classic double-edged sword.
You may find your old LMS and research workflow management cannot cope with a need for increased services sought by your users. This may be hindered by:
A lack of staff.
Old technology.
The need for an innovative research management tool and a functionally rich library management system is crucial. There are advantages to using an LMS that has been a trusty old "partner", for example:
We are used to it.
It does the basics.
It is a relatively low-cost option.
Doing things the same way threatens the survival of your knowledge center. It restricts the delivery of innovative services and more efficient workflow processes.
To innovate means to implement new technology. It's out there! The return on investment in new technology is increasingly easy to prove.
The Benefits of Building Advocates for your Knowledge Center
Let your organization's users know where you are. Highlight the services you provide and ask your users what they want. It will help to make them strong advocates when you to argue the need for innovative technological tools. Think of it as insurance against your extinction.
You now have an excellent basis for a business case to get a budget to implement new tools. Whether it is a library system like Liberty or a research management system like illumin, new innovative tools will enable you to provide what your users want. It's a win-win.