Softlink IC Blog
Subscribe to our regular updates
Knowledge is Power! Brisbane User Group Meeting Shares Tips, Tricks and Morning Tea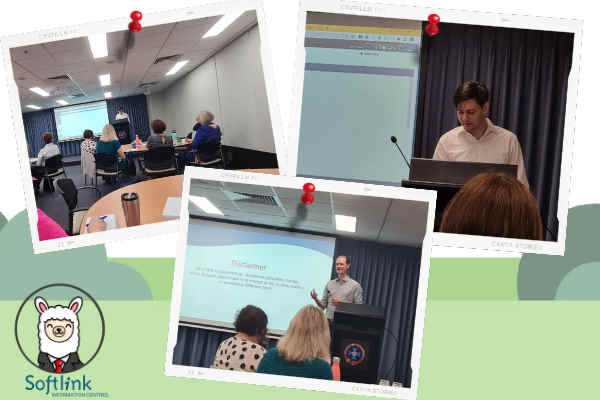 We were thrilled to host our first, post-COVID in-person User Group Meeting (UGM) on 5 May 2022. It's been a while! This was hosted at Queensland's Parliament House, one of our newest members to the Liberty and illumin family who implemented both products approximately 12 months ago.
Our UGMs are a chance for our Liberty and illumin users to meet, learn, and network. These sessions, over a half-day, also include a sneak peek at upcoming features to fully realize the benefits Liberty and illumin will bring to the library's service delivery.
The team from Softlink IC onsite included Sarah, our General Manager, Aaron and Jacob from our Customer Support Team and Nick from our Development Team. The three-hour session was a morning filled with tips, tricks, features, and a preview of upcoming product development.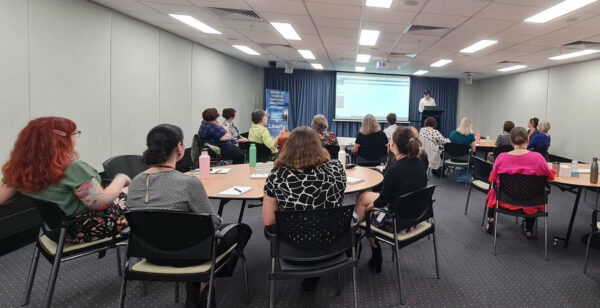 Liberty users showcased their workflows for interests and current awareness, highlighting the flexible nature of many of Liberty's features and inspiring new ideas and ways of working for those who haven't explored this area of the system fully. After hearing the positive responses from the attendees, Sarah Thompson, General Manager Softlink IC said, "It was so wonderful to be in the same room as our users for the first time in 2 years! We've been looking forward to it so much!".
She further added, "These UGMs are a great way to meet other users to learn, share and benefit from the collective experiences and knowledge gathered in the one spot! It's a great opportunity to build a connected and supportive network with other Liberty and illumin users and see how Softlink IC can continue to be a valued partner now and into the future.".
Crowd favorites for the morning included development work, such as PowerBI and other soon-to-be-released features. The UGM provided the attendees with the opportunity to network, offer suggestions, share tips, and enjoy a wonderful morning tea together. There was even time for a tour of the Queensland Parliament's O'Donovan Library.
We are looking to do more in person events in other locations, so we'd love to see you soon, either in-person or virtually! Remember to check out the Softlink IC website or Events page to see what we've got on offer; we'll also keep you updated regularly via our newsletters and other electronic communication.