Softlink IC Blog
Subscribe to our regular updates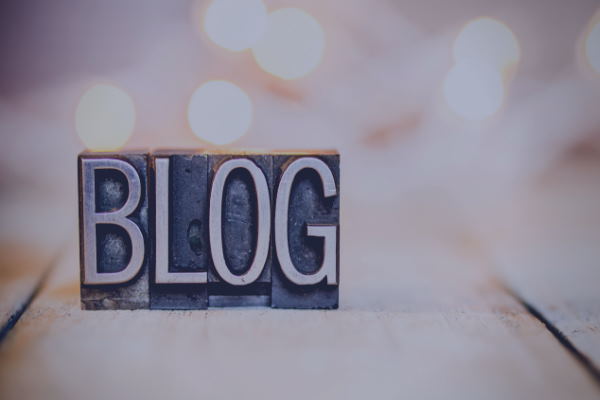 Throughout the year, Softlink IC has regularly posted blogs on a variety of topics we believe are of interest to our customers, and knowledge center staff everywhere. The topics have been varied, from the advantages of recent technology, to how to get the best out of their Liberty library management system.
We've identified our top 5 blogs for 2020. If you missed reading any of them first time around, why not catch up now? We've listed them here starting from our fifth top blog to our first!
Number 5 – The Blockchain Buzz. What You Need to Know About Blockchain
Softlink IC's General Manager, John Crook, discusses blockchain, what it can do, and how it may impact libraries. He believes librarians and blockchain have a natural affinity, particularly in the area of digital resources.
Each digital work is given a digital footprint, which proves you possessed the work at that time. It also secures the digital work. In this blog, John also provides several examples.
Read it here.
Number 4 – 4 Steps to Promote Your Corporate Library
This article identifies the 4 steps staff can take to maximize buy-in across the library's organization. We suggested library and knowledge staff:
Ensure access to the library's website or intranet via a direct link.
Start the information exchange straight away.
Create social media pages for your library.
Involve everyone in your organisation.
Read it here.
Number 3 – Free Trial Anyone? Liberty Link's New 'AI' Enhanced Scan Function
Earlier in 2020, we augmented our Liberty Link mobile app with Artificial Intelligence (AI) functionality. Using a mobile device, library staff simply select a resource and take a photograph of a piece of text like a table of contents, or an image. With a press of a button the photographed information is loaded automatically into the applicable field on the resource's catalogue record.
This is a fantastic enhancement that saves your staff time on data entry!
Read it here.
Number 2 – Curious How Liberty Has Evolved Since You Last Looked? You'll be Surprised
At Softlink IC we pride ourselves on ensuring Liberty remains a cutting-edge library management system.
If it's been a while since you've reviewed what Liberty has to offer, we invite you to take another look. You will be impressed with Liberty's ongoing evolution. In fact, you might find yourself contacting us to arrange a demo! Check out some of the more recently added features we explore in this blog.
Read it here.
Number 1 – Does Your ILS Integrate Seamlessly With eBooks? Liberty Does
2020 has seen the borrowing of eBooks grow exponentially. The ease of access via a mobile device and the automatic removal from a user's record when the due date is reached, makes eBooks a winner.
Library staff have loved Liberty's seamless integration with their eBook providers, including Overdrive, Wheelers, Nielsen's and others. If you want to improve your eBook service, have a look at this blog.
Read it here.
If you've enjoyed our top 5 blogs, there's plenty more where they came from. Go on, treat yourself. Just click here to access our Blog page. Happy reading! We look forward to posting lots more in 2021.