Softlink IC Blog
Subscribe to our regular updates
Trending – 6 Blogs to Level Up Your Library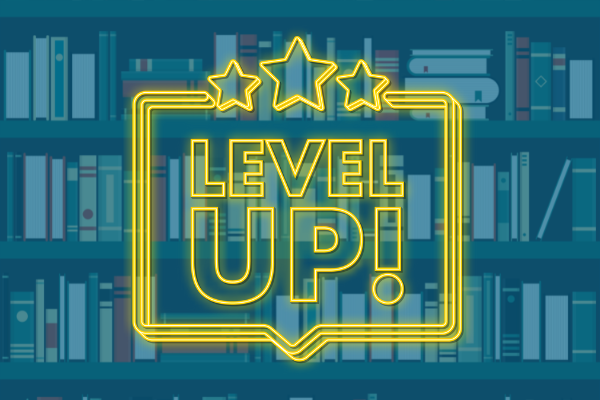 Which are our top blogs? What's trending? We regularly post a variety of blogs which focus on topics, trends or themes we believe are interesting to both our customers and knowledge center staff everywhere. If you're a regular to our blog feed, you'd know the topics really do vary.
We've curated a list of 6 blogs that will help you reach for the sky and level up your library! If you somehow missed them the first time … great news! You can catch up right here!
#1 – How to Increase Your Library Clicks! Read Our 5 Top Tips!
At Softlink we believe that marketing your library and its resources, both physical and digital, reinforces the value and the personal 'experiences' they offer. If you want to get more visitors to your library catalog, here are our top 5 tips to help you increase your library clicks.
Read more here.
#2 – Top 5 Podcasts Every Librarian Should Listen To
Each of these five podcasts for librarians could be a good way to spend a little bit of downtime. This blog has 5 library-related podcasts that we think you'll like.
Read more here.
#3 – Fill Your Library with Digital Content!
There are lots of ways you can incorporate online resources into your catalog so we thought we'd give you our favorites. Check out our top 4 Ways Liberty can help you manage your digital content.
Read more here.
#4 – Legal Librarians Love Current Awareness
Using CAS enables library staff to deliver an outstanding service efficiently and effectively to their users, reinforcing the value of the library. Find out what CAS is and how to use it to your advantage.
Read more here.
#5 – 3 Ways to Make New Employees Love Your Library
Including the library in the induction process highlights its importance within the organization. Find out 3 easy ways you can make newly hired employees love your library.
Read more here.
#6 – 4 Tips for Setting Up Your Library Blog
Have you ever thought about writing a blog? A blog can refer to both an article you post and the blog page where they're posted. You can decide how often you post blogs from daily, to weekly or monthly.
Read more here.
If you've enjoyed these blogs, there's plenty more where they came from. Check out our dedicated blog page, just click here to access it.