Softlink IC Blog
Subscribe to our regular updates
Softlink Information Centres' 2020 Year in Review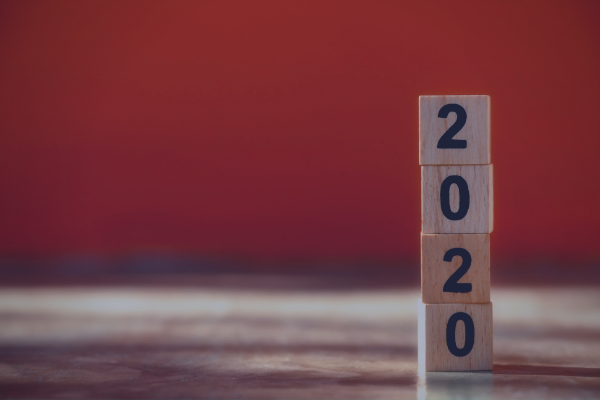 Published January 13, 2021
As the journey into 2021 begins, Softlink Information Centres looks back at the extraordinary year that was 2020. What a busy, challenging year it was for everyone!
Liberty and illumin New Releases
As always, we continued to deliver innovative features and valuable enhancements to benefit our Liberty v5 and illumin users.
While many minor enhancements were added to illumin, we focussed on several major enhancements to Liberty v5 in 2020. There were several favourites amongst our customers including:
Our 'Smart Serials' enhancement includes a workflow wizard and smarter navigation options resulting in easier and even more efficient serials management.
The Email Newsletter feature enabling staff to create and email newsletters within Liberty.
Our AI Enhance feature added to the Liberty Link app enabling library staff to automatically add valuable metadata to resource records.
A Stocktake option in Liberty Link enabling staff to simply take their mobile device to the shelves and scan the item barcodes into the applicable stocktake section.
A Visitor Logging function making it simple for staff and visitors to securely record their personal details when physically accessing the library.
While we continued to keep abreast of knowledge industry news and predictions in 2020 we thank you for the information and suggestions you provided us with throughout last year.
We look forward to collaborating with you again in 2021. Watch out for further releases!
Virtual User Group Meetings (VUGMs)
Softlink IC's US-based Customer Community Manager Maida Rubin presented her last VUGM in February 2020. This time it was one for our northern and southern hemisphere illumin users. The hour-long meeting included an in-depth overview of the new features in recently released new illumin version.
If you haven't yet managed to attend a VUGM, why not make it a goal for 2021. We know you won't regret it! Better still, use the opportunity to deliver a presentation. It could be on a feature in our products that you love or share your exciting library program or redesign you are planning or have completed. Everyone loves a 'show and tell'.
User Group Conferences
The free annual Liberty 5 User Group Conferences continued in 2020. We had looked forward to meeting our customers face-to-face at our first ever US conference. However due to Covid-19 restrictions, we had to find another way! Delivering our conferences virtually was the only option. While a few modifications to the agenda and activities were made, the interest and attendance numbers were astounding!
The virtual conferences for our US, New Zealand, and Australian customers included the usual overview of new and upcoming features. While breakouts were not part of the conferences this time, there were games.
Bingo proved to be a lot of fun. Everyone had to mark their cards whenever specific words were mentioned during the presentation of new features and enhancements. The afternoon ended with a game of Trivia. Competition for the prizes up for grabs during both games was fierce and the contest close!
Softlink IC looks forward to our 2021 round of conferences! It will be delightful if we can all meet face-to-face but if that is not possible, we'll see you all virtually!
Read our blog on our first ever US User Group conference here. You can also access the blogs on the Australian User Group Conference here and our New Zealand conference here.
Customer Training
Despite the challenges of 2020, Softlink IC continued to deliver free training sessions. Again, due to circumstances from March they too were delivered virtually.
Many of our Liberty 5 users took the opportunity to attend the training sessions. This came as no surprise! Library staff always support and embrace training and learning opportunities.
Boot Camps
Our virtual boot camp format of short, sharp bursts of training, was born in 2018. These free, 1 hour sessions, focussed on a specific area or process in Liberty 5. They were so successful we have presented a series of these sessions every year since.
Australia based Alexander Spencer and Aaron Rose presented the popular boot camps for the Southern Hemisphere Liberty 5 users. Zane Coria, our UK based representative, presented the boot camps for those located in the Northern Hemisphere.
This year's topics included Smart Serials, Back to Work after the Covid-19 lockdown, and Managing Acquisitions. The schedule for 2021 is being planned and we welcome any suggestions on topics. So don't be shy, just contact us here. 
Industry Conferences
Many planned conferences were cancelled while others were simply delivered virtually instead. We were particularly excited about attending the CIL and IL Connect 2020.
Due to circumstances, the conference was changed to a virtual format but that didn't deter Matt Coy, our EMEA and North America Sales/Account Manager. The interest in both Liberty v5 and illumin was wonderful. Matt had a busy time after the event sending additional information to interested librarians and planning and delivering several demonstrations. Read about Matt's conference experience here!
Softlink Staff Updates
We sadly farewelled Maida Rubin, a stalwart and valuable member of Softlink IC who decided it was time to retire. Based in the US, Maida was a favorite amongst all our customers delivering training in the US and virtual user group meetings to both our northern and southern hemisphere Liberty v5 and illumin users. Her library knowledge helped Liberty and illumin continue to evolve into the great products they are. Maida is deeply missed. We wish her the best in her retirement.
Zane Koria joined our UK Support team. Many have met Zane as he helped them with support issues and delivered boot camp sessions. He has gained many fans from what we hear! He will be the subject of an Employee spotlight in the next couple of months so keep your eyes peeled on our blog page!
Our new Market Researcher Suzana Petrovic joined us in August and has already made quite a splash. To find out more about the livewire that she is, check out her spotlight here.
Watch out for our upcoming short training videos that she is in the process of creating. They will be entertaining and educational. Take the time in 2021 to check them out. Simply log in to the customer portal to access them.
#Gotknowledge2020 library survey
Last, but by no means least, our Softlink IC's #gotknowledge2020 survey opened for completion between April and July. We were delighted with the number of library staff, both customers and users of other library systems, who responded.
With the data analysed the report was published and the report link sent directly to those who completed it before releasing it for general consumption in December. We thank everyone who took the time to complete the questions as well as their included comments and suggestions. If you haven't the report, click here to read it.
Bring on 2021
2020 was a very interesting and challenging year. Most of us have learned more about, and made far more use of, technology to work, assist each other, and keep in contact than at any time in the past.
While 2021 is looking like another challenging year, we will keep on keeping on. Our excellent Support team are here for you all when you need them. Updated releases of Liberty and illumin will continue to meet and exceed your expectations. We will continue to provide more boot camps, training sessions and conferences, virtual or face-to-face. It's going to be quite a year!